Here at PNW Dental, we use Direct™ Diagnostics to test the bacteria in your mouth and create your treatment plans. This simple technology uses a salivary test to discover the exact type of bacteria in your mouth, allowing Dr. Matthew Pavlovich to create more effective, individualized treatment plans to meet your needs. Call 541-323-3930 today to learn more about Direct Diagnostics in Bend, Oregon, and make an appointment with our dentist!
Did You Know…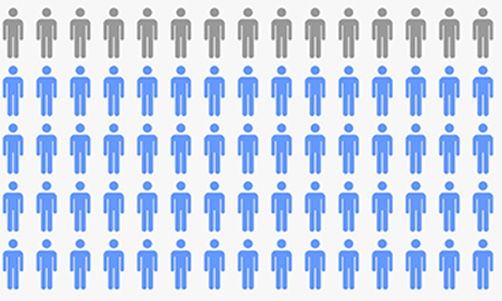 80%
Of American adults over 35 have some form of gum disease.
Up to 50%
Of heart attacks and strokes are the result of oral pathogens.
70%
Of people are more likely to develop Alzheimer's if they have suffered from gum disease for 10+ years.
12%
Greater risk of premature death in women with a history of gum disease.
Up to 50%
Increased risk of developing cancer.
95%
Of Americans with diabetes also have periodontal disease.
7x
Increased risk of adverse pregnancy outcomes or complications.
There are many bacteria in your mouth, and while some are helpful, others can be harmful to your oral health and cause more severe forms of gum disease or other dental conditions. Direct Diagnostics is a clinical laboratory and biotechnology company which offers advanced salivary testing and diagnostics for infectious diseases and pathogens found in the mouth. These tests focus on known, high-risk bacteria using the most current scientific data relative to the specific oral pathogens that cause gum disease and systemic inflammation.
The First Step in Prevention
The early detection and identification of these bacteria allow Dr. Pavlovich to identify the specific types and quantities of bacteria present in your mouth. This in turn means that we can more successfully treat your condition, improving your oral and overall health so that you can enjoy a healthier smile and a better quality of life.
The first step in prevention is screening — we encourage you to ask our dentist and team about a Direct Diagnostics salivary screening even if you feel that your mouth is healthy. Testing your saliva early using the HR5 screening test can identify your risk levels and may help you prevent gum disease, as well as diagnose any existing problems you may have.
For more information about Direct Diagnostics and to schedule your one-on-one consultation, give us a call today.